Hafiza Asmal Valodia
I'll be back.
2023 | EDHEA | ACT Bern
The performer was lying on the floor of the Aula as the audience entered the room. The performer had a tube and was murmuring into it. We could not understand what. The audience was sitting around the performer. The setting was rather theatrical: lights on "stage" and darkness in the public. The performer directly addressed the public. "What does it mean to dance without music?" "What does it mean to fly a kite without wind?" "How do you break the 4th wall?" The performer danced with a kite that could fly indoor. The performer interacted directly with the public, asking people to come and play with the kite. Few people came on stage to play with the kite. The performer is having a live reflection with the audience.
Jeanne Spaeter / HKB CAP Alumna & performer
Photos: Francesca Ticca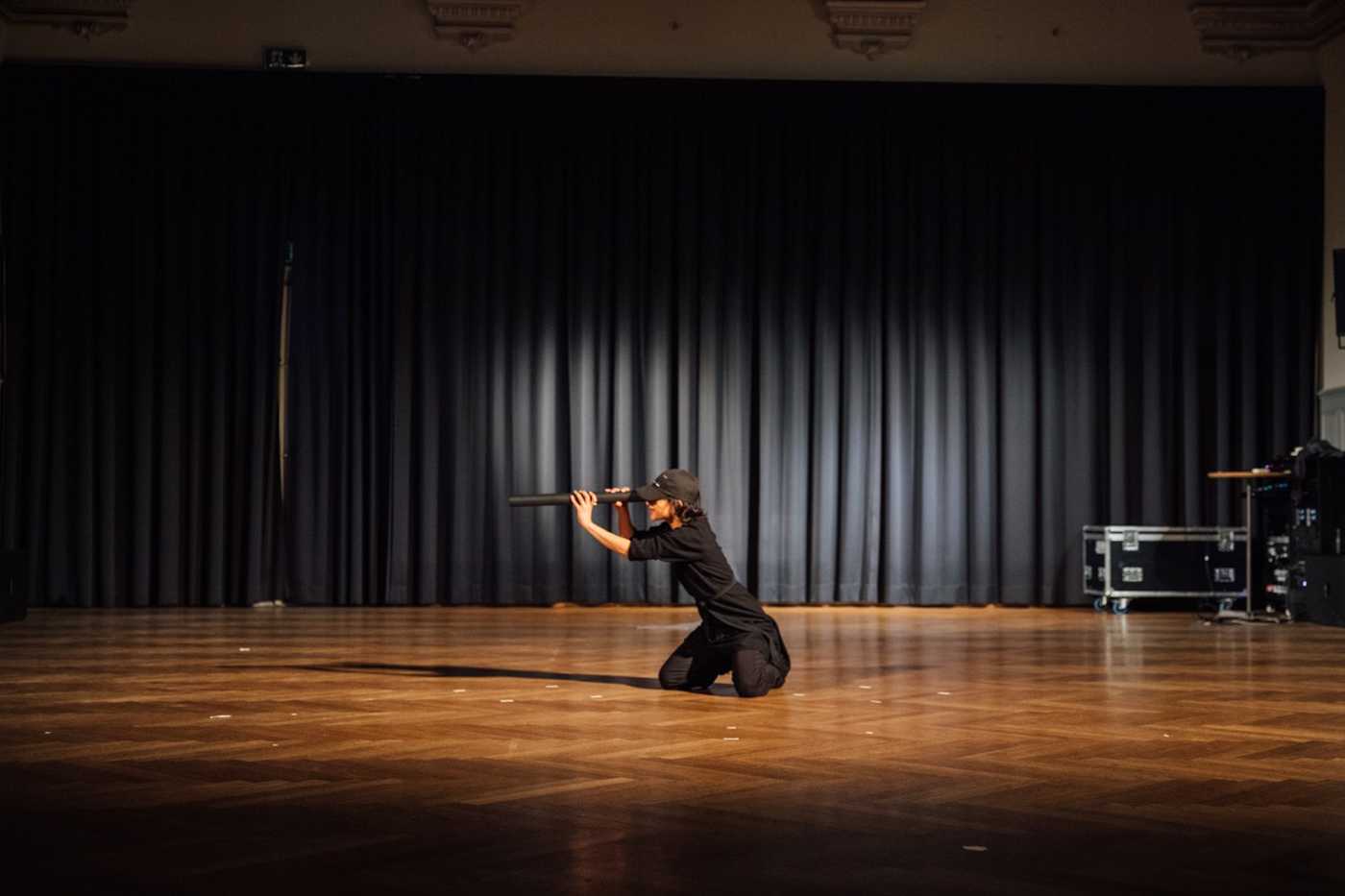 Photos: Francesca Ticca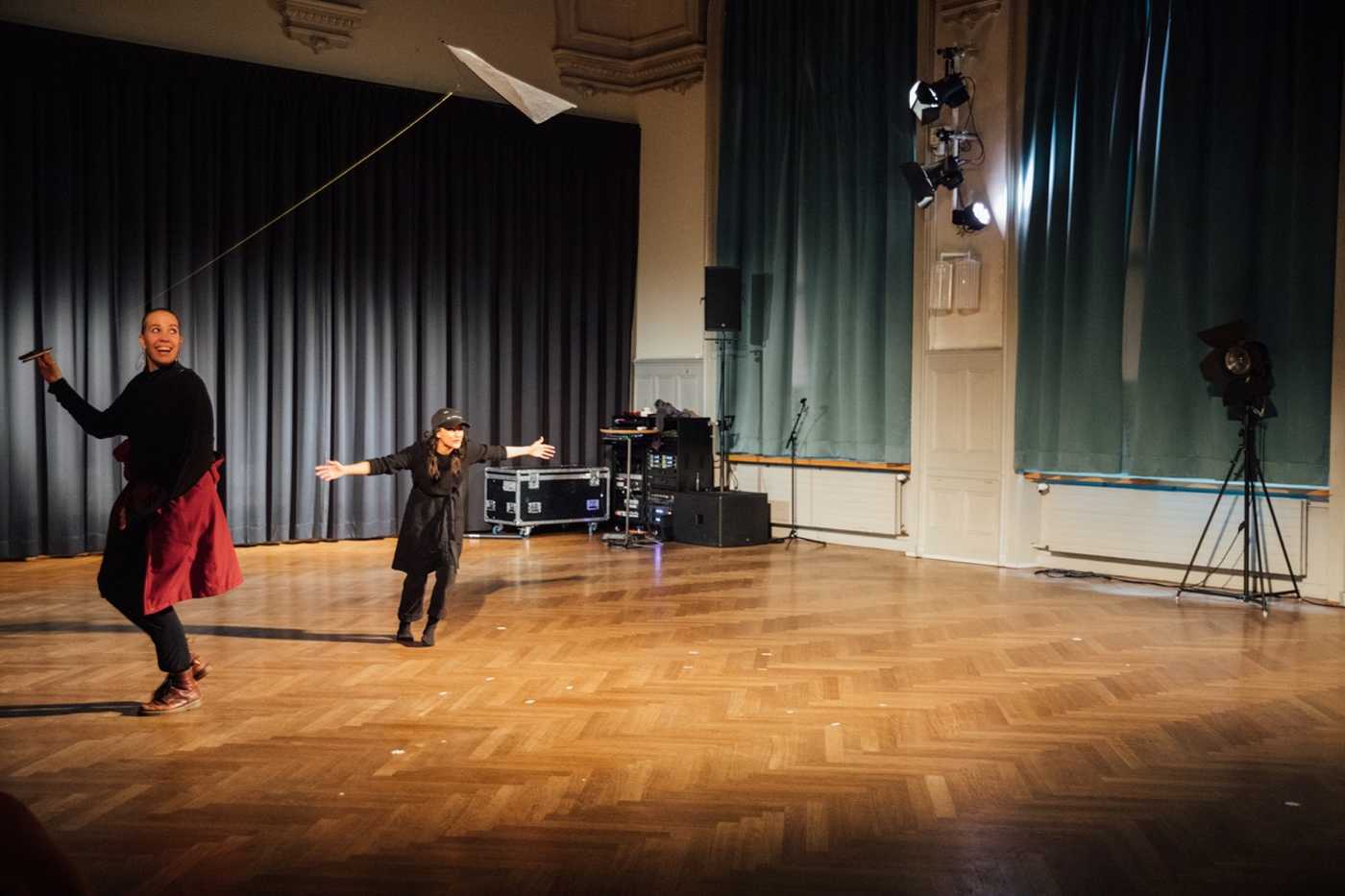 Photos: Francesca Ticca